Hardwood Knocks, Episode 100 — Peace Out, 13-Year Playoff Drought: 2017-18 Minnesota Timberwolves Preview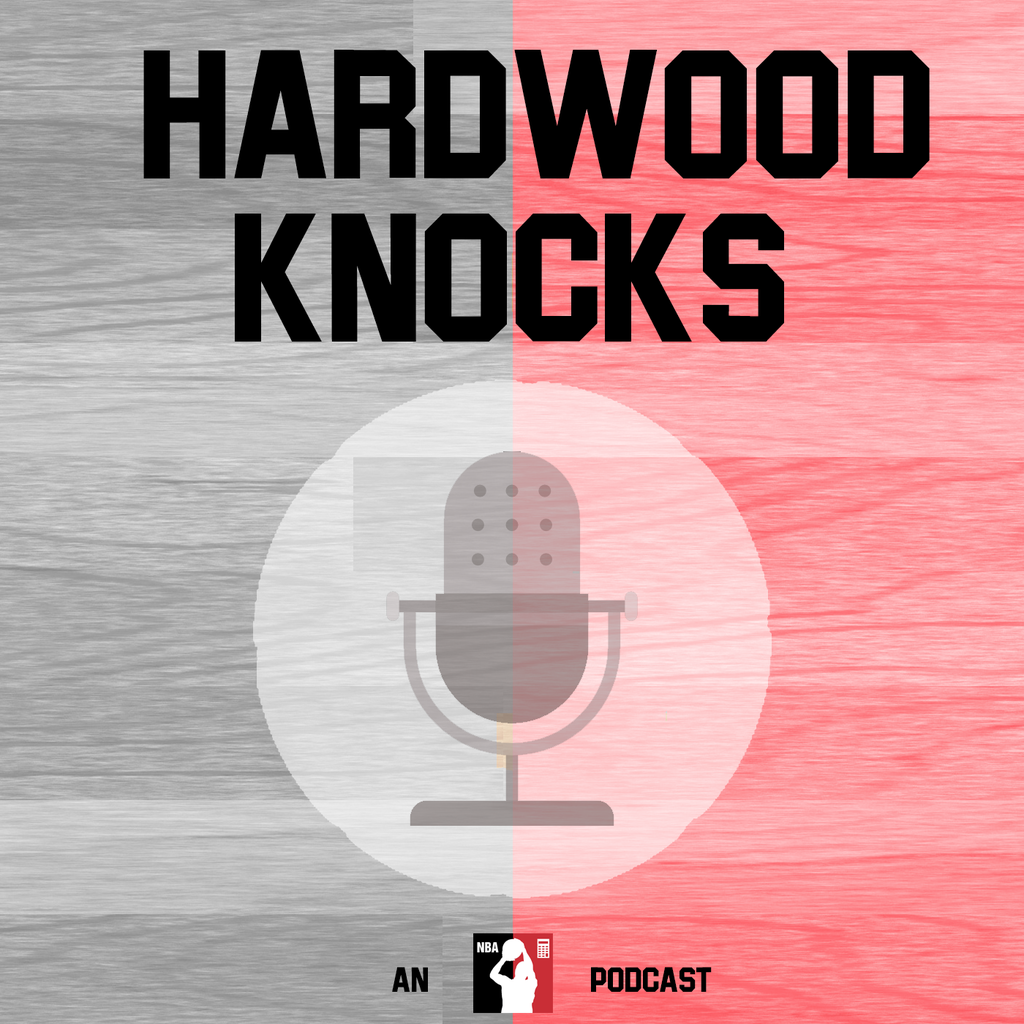 iTunes | BlogTalkRadio | Stitcher | Google Play (coming soon)
@HardwoodKnocks | @AndrewDBailey | @DanFavale
BREAKING: Hardwood Knocks is turning 100 (episodes old).
You obviously care about this, so we're celebrating the only way we can fathom how: riffing and rapping and jabbering and yapping about the 2017-18 Minnesota Timberwolves with The Ringer's Haley O'Shaughnessy (@HaleyOSomething).
Chances are, after trading for Jimmy Butler, bringing back Shabazz Muhammad and signing Jeff Teague, Taj Gibson and Jamal Crawford, the Timberpups are about to blow their 13-year playoff drought straight to hell. Sure, they won 31 wins in the face of loftier projections last year. But this isn't last year.
Butler is a bona fide top-10 star who works his you-know-what off on defense. Teague is—in the astute words of Haley—"perfectly fine." Karl-Anthony Towns is already a top-20 player and only getting better. Andrew Wiggins is a legitimate offensive killer and bound to play more defense after (eventually…we think) signing his $148 million extension (right?).
Sprinkle in another year of Tom Thibodeau steering the ship, along with Gorgui "Litmus Test for Whether You Watch Enough Basketball" Dieng, and the Timberwolves should be among the most terrifying teams in the league.
Except, will they be?
Last year's defense was atrocious, and while Butler buffs it up quite a bit, he alone doesn't cure Towns' fly-all-over confusion and Wiggins' inattentiveness. This team figures to having spacing problems. They're not very switchy up front either. Is Tyus Jones ready to seize the backup point guard reins, or will they belong to Crawford?
Haley is here to slog through it all, and so much more—including some Ricky Rubio-as-villain talk. There might even be some shameless Justin Patton bandwagoning (from Dan).
So don't be a crotchety Thibs. Hit play, and bask in whatever the hell these Timberwolves are set to become.